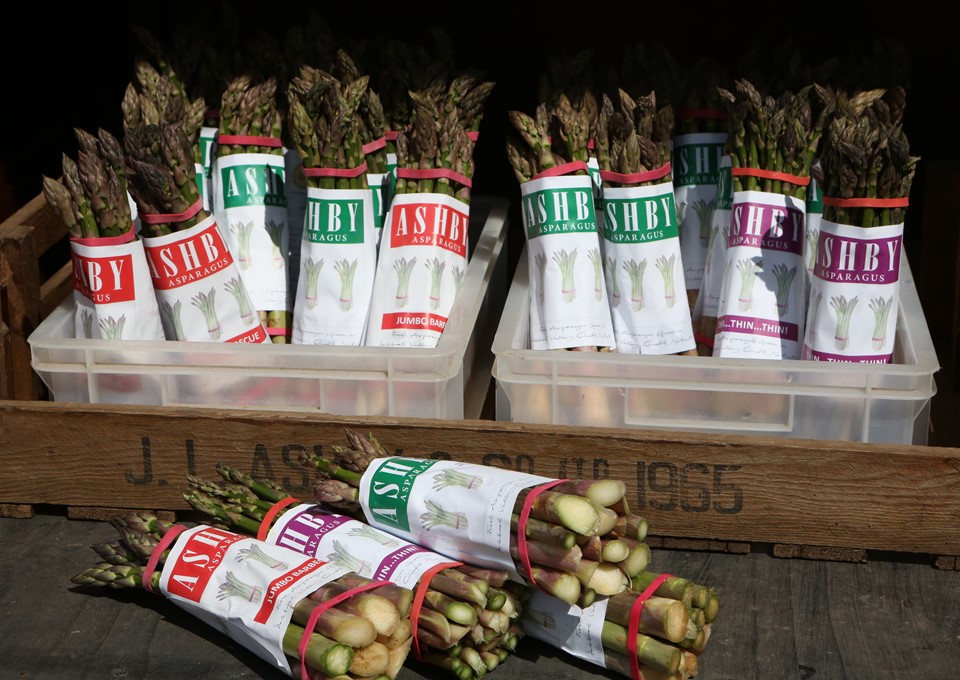 Packed full of goodness, asparagus is not only a versatile and delicious vegetable but a healthy one too. Our Director, Neal Wilson-Dyer-Gough, recently visited Mike Ashby's farm near Oundle to meet a local producer and photograph his amazing asparagus.
Grown in Polebrook Valley, near Oundle, Mike is one of our local food producing heroes. From April to June, Mike's team of hand cutters are out in the fields picking differing sizes of asparagus before they go to be washed and weighed. The asparagus are then sorted and sold in gorgeous 'jumbo', 'normal' and 'thin' sized bunches on his farm, in local outlets (including Trendall's Butcher in Oundle) and cooked at The Falcon Inn at Fotheringhay.
If you want to cook some asparagus while you're staying at Oundle Bespoke Apartments, or in your own home, we would recommend our favourite website for asparagus recipes - www.greatbritishchefs.com. The website includes useful 'how to' tips, on grilling and roasting, and delicious recipes, such as asparagus and hollandaise tart and crispy poached egg with asparagus and roasted hazelnut.
We would definitely recommend visiting his farm and picking up a couple of bunches of Asparagus from the farm gate at Rectory Farm in Polebrook (open between 10am and 4pm from April to June) - what you choose to cook with the asparagus is up to you.