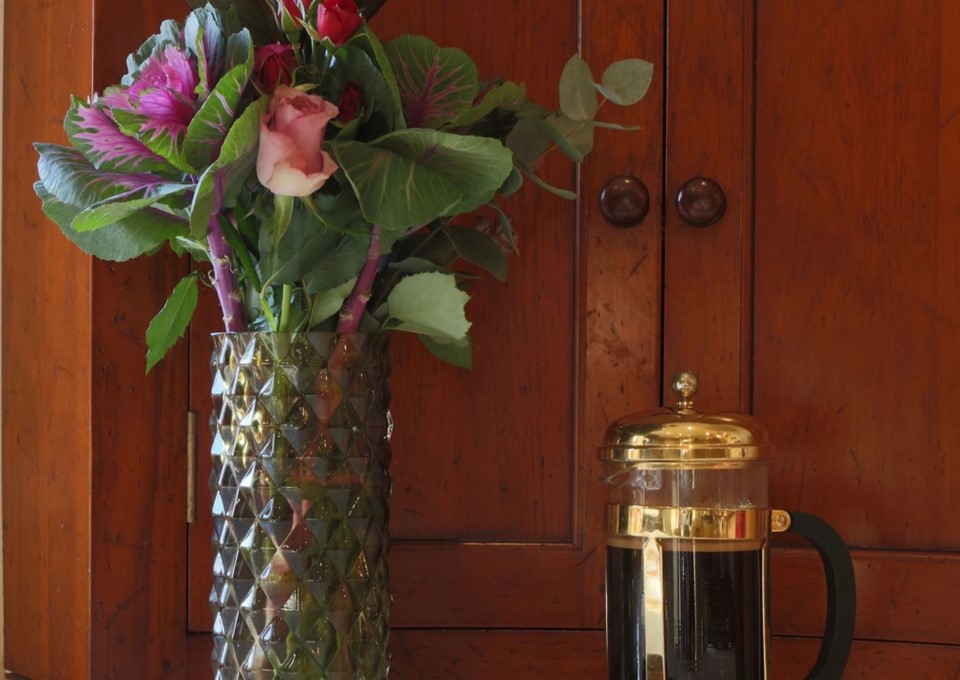 Aragon house is one of our favourite properties for autumn. When Julie designed the house back in 2008 she was inspired by autumnal fruit and the deep, rich colours of leaves on the trees. She especially wanted to bring to life the garden's dark violet colours and the fruit on the apple trees through the colours around the house.

In sourcing the furnishings for Aragon house, she mixed emerald coloured glass for the bathrooms, light green and charcoal Chalon kitchen cabinets, as well as fabrics combining the colours of burgundy, green and charcoal with matching furniture, accessories and crockery.

The inspiration we have taken from Aragon's garden can be seen more recently in the decorations you will see in our other houses.

As the trees in the Aragon garden and around the Whitwell's Yard site have grown over the past ten years, we have more recently been inspired by the growing crop of apples and pears harvested from our trees. To celebrate ten years of Oundle Bespoke Apartments, we commissioned a local potter to create our very own autumnal inspired decorative pottery - a range of hand-made 'apples and pears' pottery.

The pieces are available separately or together as a collection comprising a teapot, milk jug and mugs. The collection is priced at £16 for a mug, £26 for a milk jug and £56 for a tea pot. We have included some pictures below and please get in touch if you are interested in purchasing any of them.

Explore why we think it is such a great house and how we brought Aragon's interior design vision to life by calling our Bookings manager to arrange a personal visit (0777 177 0011) and http://www.oundlebespokeapartments.co.uk/properties/aragon/